The Four Spiritual Laws is a tool to lead people to the saving knowledge of Christ. Like any tool there are good ways of using it and wrong ones. The purpose of this class is to show you how to effectively use the Four Spiritual Laws, and in the process build your confidence in using it.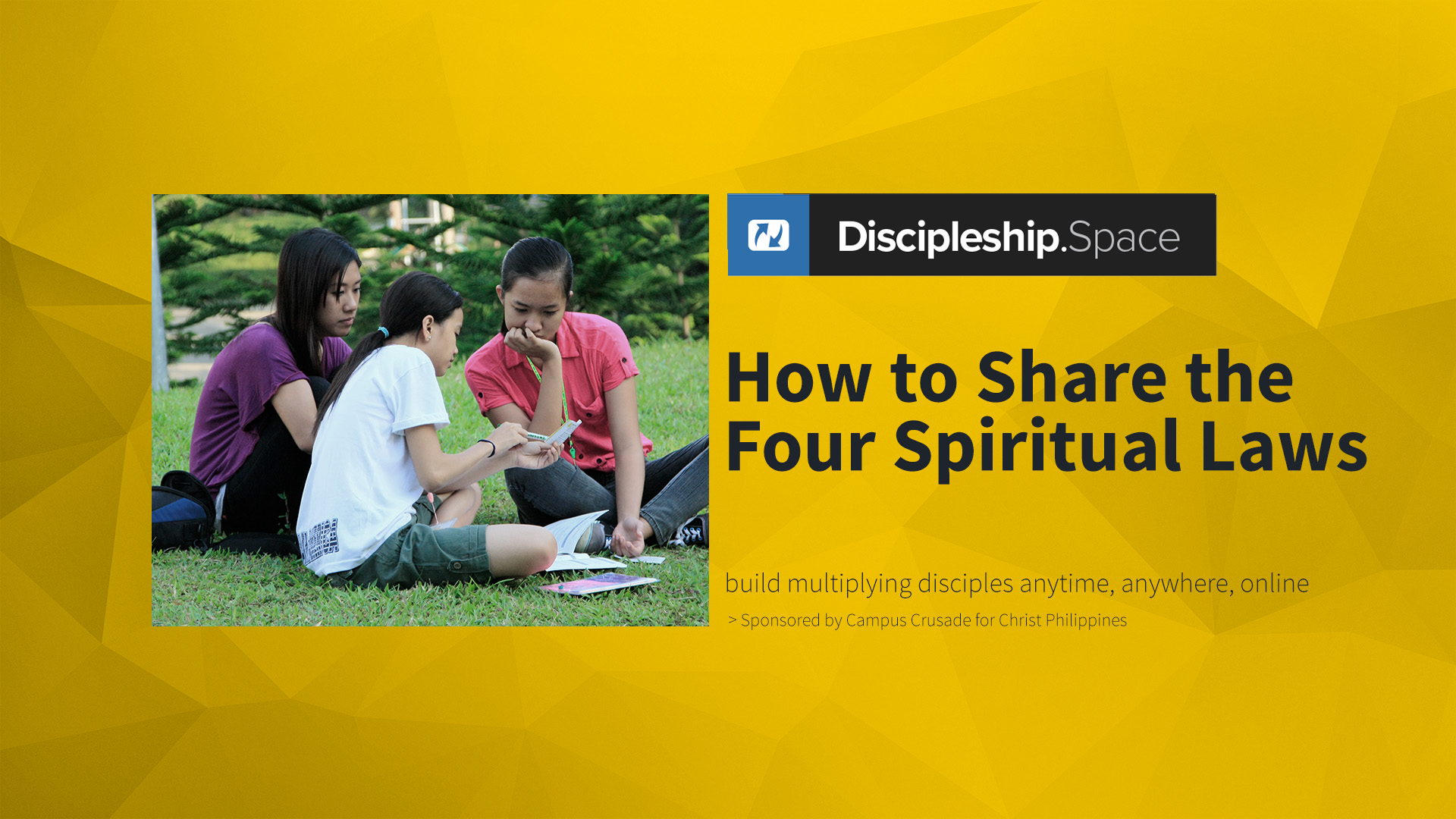 This course will help motivate you to communicate the gospel through the Four Spiritual Laws and will equip you to bring someone to a point of decision.
Everything a person needs to know in order to receive Christ is included in the Four Spiritual Laws Booklet. The booklet is not the only way to tell others about Christ, but it is an effective way which hundreds of thousands of students and laymen have found easy to use.
These methods and materials were originally developed for the staff of Campus Crusade for Christ. They have been proven as many thousands have found Christ through their use worldwide. They are now available to anyone who wishes to use them. Learn how to use it in this free course.